A lot of people worry about recovering from bankruptcy.  Here's a list of some people you probably have heard of but didn't know they had their greatest success after filing bankruptcy.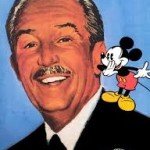 Walt Disney, the famous cartoon creator, filed for bankruptcy in 1920 after one of his main client's filed bankruptcy.
In the year 1920 Disney formed his first animation company Laugh-O-Gram Studio in Kansas, with the intention of making animated fairy tales.   Laugh-O-Gram found a financial backer in New York, and Disney began building up his staff of animators. However, the backing firm went broke, and Disney was no longer able to pay his employees or his debts. The company filed bankruptcy and lost Laugh-O-Gram Studios.
In 1923 Disney formed a new company with a loan from his parents and his brother. In 1928 he created Mickey Mouse, which took his career to new heights.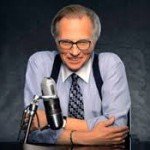 Larry King has been a host on shows for both television and radio stations for decades. He has experienced great success since his career took off in 1978 as an all-night national radio broadcaster. But did you know that before then, he struggled to get by financially and even had to file for bankruptcy? 
By 1978, King had fallen on hard times. He had already begun his trend of repeated marriage and divorce, which drained his funds to the point that he owed over $350,000 to creditors. That year he filed for bankruptcy.
With his fresh start, King's luck turned around. He was offered a position to host his own radio talk show, where he quickly became an iconic voice of America. In 1985, he became even more famous on his television show Larry King Live, which ran until 2010 on CNN. More recently, he has been hosting Larry King Now which is available online.  Obviously Larry King did not let debt and bankruptcy control his life.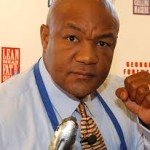 George Foreman's life hasn't always been grilling commercials and product placement for this former heavy-weight boxing champion. Foreman filed for bankruptcy protection in 1983 after losing a whopping $5,000,000 of his earnings from his fighting career. The loss of money was part of the reason he extended his fighting days well into his 40s. He risked his health to try and overcome his financial deficits. Thanks to the success of the grill product line that bears his name, Foreman has earned hundreds of millions of dollars.  
Foreman's original deal had him taking 40% of the profits from the grill, but he later sold the rights to his name to Salton Inc. for $127.5 million in cash and $10 million in stock.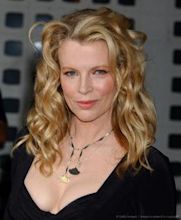 Kim Basinger filed bankruptcy in 1992 after she was sued for more than $8 million when she pulled outf of the file "Boxing Helena".  She ultimately settled the lawsuit with Main Line Pictures out of court for $3.8 million.  
Since then, Basinger was in the film "L.A. Confidential", and earned an Academy Award for Best Supporting Actress.  Basinger has also starred in many other successful movies, including "8 Mile", "The Nice Guys", and "Fifty Shades Darker".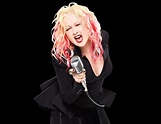 Cyndi Lauper filed for bankruptcy in 1981 after the manager for her early band, Blue Angel, sued her and her bandmates for $80,000.  
Two years later, Lauper released the album "She's So Unusual", featuring the singles "Girls Just Want To Have Fun" and "Time After Time".  The album peaked at No. 4 on the Billboard 200 chart and stayed in the chart's top 40 for 65 weeks. That year, Lauper and her album were nominated for six Grammy Awards, and won Best New Artist.  In addition to her singing success, Lauper would go on to compose the music and lyrics for Broadway sensation "Kinky Boots." In 2013, she became the first solo woman to win a Tony Award for Best Original Score. 

Isaac Hayes filed for bankruptcy in 1976, owing more than $6 million to the bank that loaned money to his music label, Stax records.  Hayes lost his home and the rights to all future royalties earned from the music he had written, performed and produced.
Afterwards, Hayes reached a new level of fame by providing the voice for the character Chef on Comedy Central's hit show "South Park".  At the time of his death in 2008, he was reportedly worth $12 million.
If these people were able to come back from filing bankruptcy, don't you think you can to?