 Chapter 7 Bankruptcy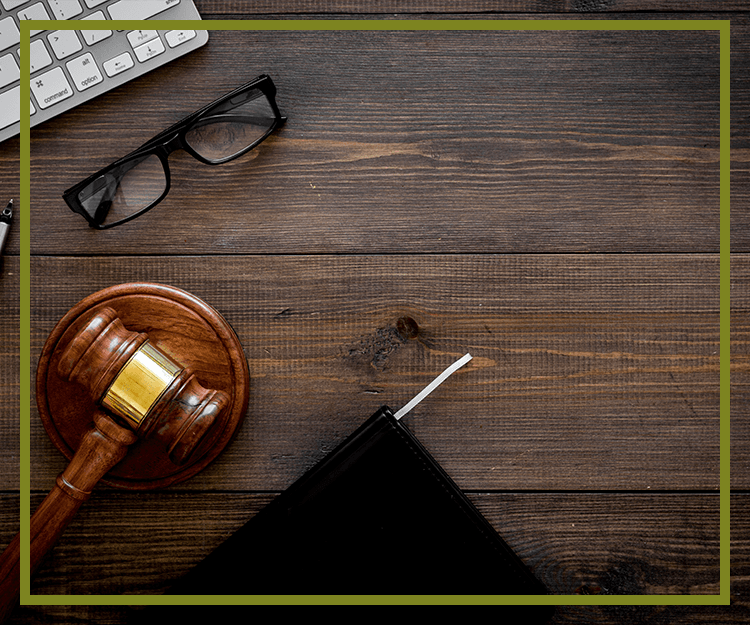 DeSoto County Chapter 7 Bankruptcy Lawyer
Get the Fresh Start You Deserve
While your debt situation might seem impossible, help exists. Chapter 7 bankruptcy helps provide a fresh start to build healthier credit and climb out of financial holes. The law firm of Heidi S. Milam, Attorney at Law, PLLC has years of experience guiding clients through the complicated bankruptcy process without significant property or asset losses. Our clients can use Chapter 7 to reduce and even wipe out their debts.
---
If you are facing insurmountable debt, contact us today at (662) 855-0027 to speak to a Chapter 7 bankruptcy attorney in DeSoto County. We can evaluate whether you qualify under the Bankruptcy Abuse Prevention and Consumer Protection Act of 2005.
---
The Benefits of Chapter 7 Bankruptcy
There are several benefits of filing for Chapter 7 bankruptcy. For instance, it is a beneficial debt removal technique.
It helps those who utilize it to set themselves up for success in the future, but there are additional advantages of this form of bankruptcy:
It Addresses Unsecured Debt - Most individuals facing significant debt own a considerable sum of unsecured debt. It includes credit card debt, medical bills, and personal loans.
You Can Keep Your Property - Mississippi law includes provisions that allow many bankruptcy-seekers to retain much of their property, including homes and cars.
No More Harassment - Your creditors probably call you morning, day, and night, regardless of whether you have the money to pay them. Filing for bankruptcy stops those calls.
We Handle All Communication - Most people are in debt to many creditors, so our willingness to be the point-of-contact is a relief to our clients.
It Takes Months - Unlike Chapter 13 bankruptcy, a multi-year process, Chapter 7 bankruptcy is over in a few short months.
Chapter 7 vs chapter 13
The biggest difference between Chapter 7 and Chapter 13 is that Chapter 7 bankruptcy discharges unsecured debt such as loans, medical bills, and credit cards. While Chapter 13 bankruptcy allows debtors more time to pay secured debt, such as a homes or cars.
What our bankruptcy attorney Can Do for You
What does Heidi S. Milam, Attorney at Law, PLLC provide? An all-inclusive legal representative that handles everything from the paperwork to your name in court disputes. We prepare the initial paperwork, including schedules and your financial statements. Our attorney files your petition and handles dealings with creditors and trustees. We also attend important creditor meetings and court proceedings. If we find a creditor violated the terms of the bankruptcy, we can advocate on your behalf. All you have to do is attend one brief hearing with the bankruptcy trustee and complete credit counseling and debtor education.
---
Considering bankruptcy as a business or individual? Get in touch with a Chapter 7 lawyer serving DeSoto County at Heidi S. Milam Attorney at Law PLLC. Request a free case evaluation online or by dialing (662) 855-0027.
---
What Happens When A Business Files Chapter 7?
When a business files for Chapter 7, or liquidation bankruptcy, it essentially goes out of business and stops all operations. Similar to when an individual files for bankruptcy, the automatic stay goes into effect and stops creditors from going after the assets of a business. This also minimizes the chance of any lawsuit being brought against you. A trustee will then be assigned to the case and liquidates or sells the business's assets. Then, the money is then used to pay off debts. The priority in repaying creditors is based on the U.S. Bankruptcy Code.
Unlike individual Chapter 7, there are no property exemptions and there is no debt discharge because the company will no longer exist and creditors will not be able to collect debts.

How Much Does Business Bankruptcy Chapter 7 Cost?
The filing fee is the same as personal bankruptcy: $335, however, legal fees will be an added cost -- businesses do not typically file without an experienced bankruptcy lawyer. How much attorney fees will be varies depending on how many creditors there are, if a collections lawsuit is involved, and the business's source of income.
If your business is dealing with debt, do not hesitate to reach out to a DeSoto County Chapter 7 bankruptcy attorney at Heidi S. Milam Attorney at Law PLLC. We have more than 20 years of experience and can provide you with sound legal counsel -- contact us online or call (662) 855-0027 to request a free initial consultation.
We Offer Free Consultations to All New Clients in DeSoto County
We offer free consultations to all potential clients. During this meeting, we will review your situation and perform a means test, which determines whether you can file for Chapter 7 bankruptcy in Mississippi. If you don't qualify, don't worry—many clients who didn't qualify for Chapter 7 filed for Chapter 13 instead.
---
Schedule an appointment with our DeSoto County Chapter 7 bankruptcy lawyer by
calling (662) 855-0027 . Your initial consultation is free of charge.
---