 Chapter 13 Bankruptcy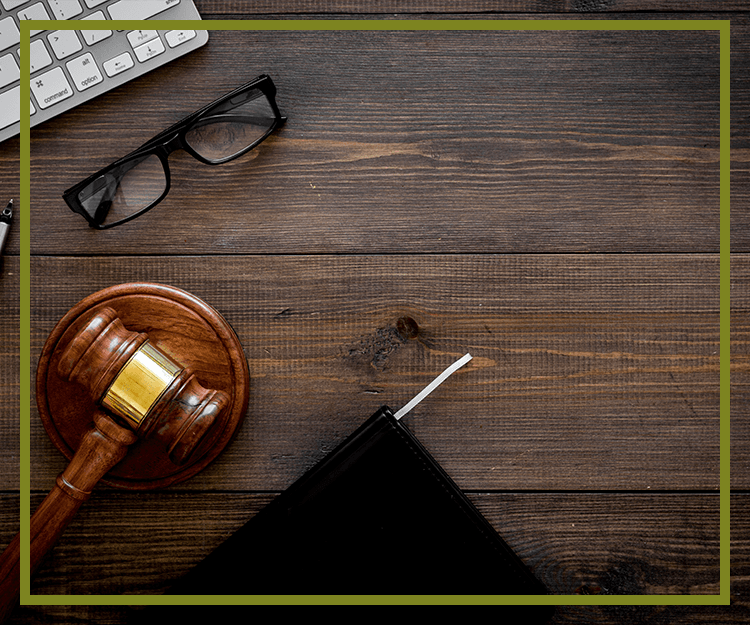 Chapter 13 Bankruptcy Attorney in DeSoto County
The Help You Need to Get Out from Under Debt
Are you in over your head? Does your phone ring all day? Are you dipping into retirement accounts to pay off your debts? If you feel like the walls are closing in, it might be time to do something about it. Unmanageable debt is stressful and prevents you from saving for your future or enjoying the present. Heidi S. Milam, Attorney at Law, PLLC can help you wipe out your obligations and set you up for a bright future. Chapter 13 bankruptcy has helped countless Mississippi individuals, and businesses salvage their financial present and enhance their future. We're thrilled to use our experience and expertise to deliver results to your life.
---
Call (662) 855-0027today to schedule a free initial consultation with our Chapter 13 bankruptcy lawyer in DeSoto County.
---
Why Chapter 13 Bankruptcy Might Be Right for You
Chapter 13 is a useful tool that allows you to reduce – and sometimes eliminate – your debts. Credit cards, medical bills, old utility bills, and loans for repossessed property all qualify for Chapter 13. In some cases, we can help you discharge old tax debts. In many cases, those who use Chapter 13 didn't qualify for Chapter 7. Those who have a regular income but can't make ends meet are the best candidates for Chapter 13 bankruptcy. It is also the best chance to keep a home or car. Unlike Chapter 7, which resolves in a matter of months, Chapter 13 bankruptcy plans take between three and five years. However, they are far more forgiving regarding property and asset forfeiture, which is a significant plus.
Regain Control of Your Finances with Chapter 13 Bankruptcy
If you're overwhelmed with debt and struggling to make ends meet, Chapter 13 bankruptcy may be the solution you've been searching for. Unlike Chapter 7 bankruptcy, which liquidates your assets to pay off your debts, Chapter 13 allows you to create a manageable repayment plan based on your income and expenses.
Here are some key benefits of filing for Chapter 13 bankruptcy:
Stop foreclosure: If you're at risk of losing your home to foreclosure, Chapter 13 bankruptcy can provide a way to catch up on missed mortgage payments and keep your home.
Protect your assets: With Chapter 13, you can keep your treasured possessions, including your car, as long as you continue making payments according to your repayment plan.
Manageable repayment plan: Instead of dealing with multiple creditors and overwhelming debt, Chapter 13 allows you to consolidate your debts into one monthly payment that fits within your budget.
Rebuild your credit: While Chapter 13 bankruptcy will remain on your credit report for several years, it can provide a fresh start and the opportunity to rebuild your credit over time.
Plan for the future: By creating a repayment plan that works for you, Chapter 13 bankruptcy allows you to regain control of your finances and start planning for a more stable financial future.
If you're considering Chapter 13 bankruptcy, our experienced DeSoto County bankruptcy attorneys are here to guide you through the process and help you achieve financial freedom. Contact us today to schedule a consultation and take the first step towards a brighter financial future.
We Help You Keep Your Home & Other Treasured Items
We can stop foreclosures through Chapter 13 bankruptcy, but you must act quickly. Our firm can also stop repossession attempts in their tracks and prevent creditors from garnishing your wages. These actions immediately take effect following filing for bankruptcy and enable us to form a plan with your creditors. Even better, the incessant phone calls will stop. We have over 15 years of experience. Our attorney, Heidi S. Milam, has represented creditors, giving her a unique insight into how your debtors operate. Her expertise allows her to maximize your debt relief while limiting how much property you lose.
Plan for Your Future with Chapter 13 Bankruptcy
The best reason to seek Chapter 13 bankruptcy is your future. It's impossible to plan when you are drowning in debt. Do you want to own a house someday? Crushing debt will always prevent you from securing a loan from the bank. What about retirement? Insurmountable debt means funneling every ounce of cash into debt repayment, not savings.
---
Allow us to help. Contact Heidi S. Milam, Attorney at Law, PLLCtoday at (662) 855-0027to learn more about your options from our DeSoto County Chapter 13 bankruptcy lawyer.
---